in Seville,Spain
EACR 2022 Congress - Innovative Cancer Science: Translating Biology to Medicine
20-23 June 2022, Seville, Spain
We look forward to welcoming you to the EACR 2022 Congress. With your participation, we will achieve more and better! See you there!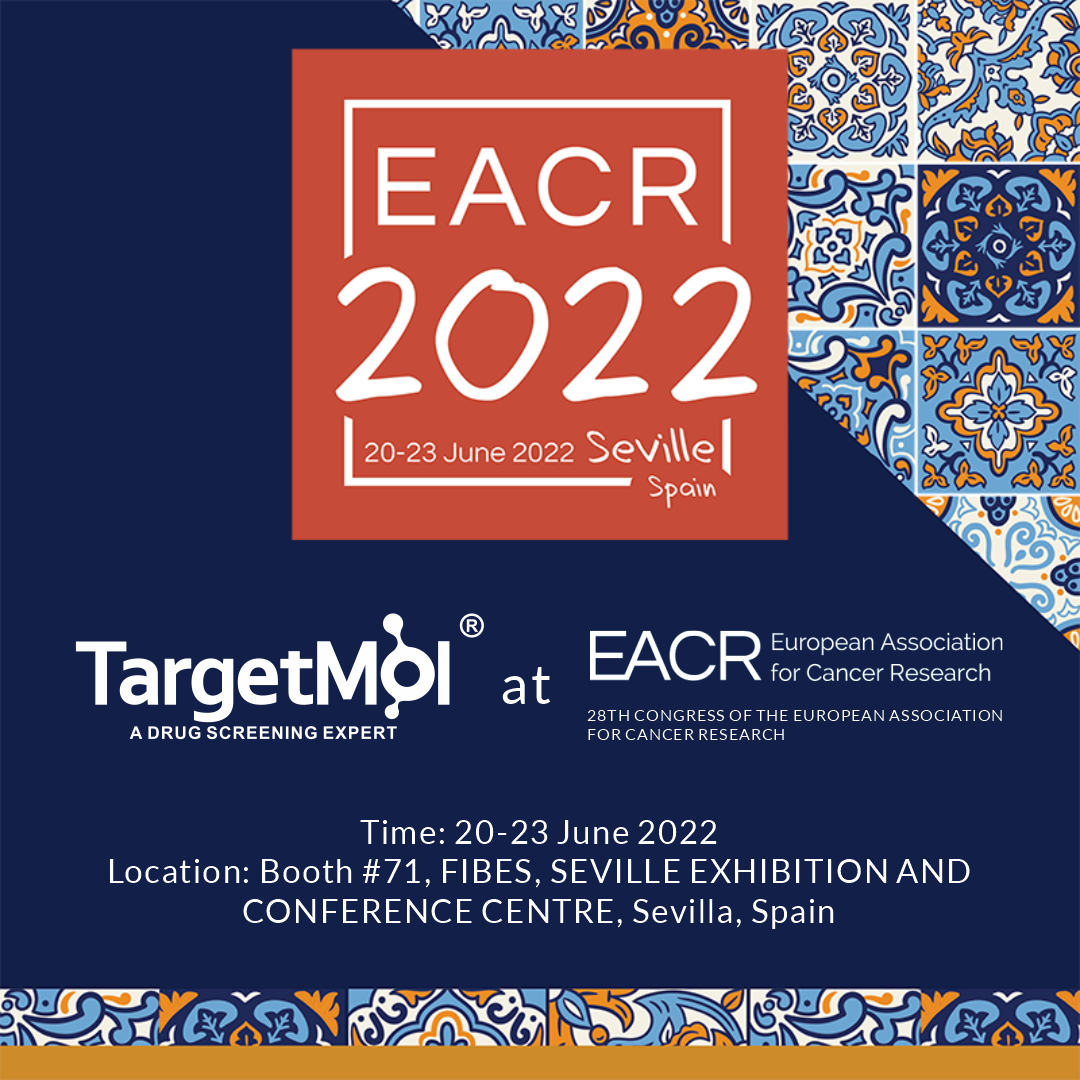 About the Congress:
EACR 2022 is a four day congress dedicated to basic, preclinical and translational cancer research across a wide breadth of topics. It will highlight the latest research and bring together the cancer research community to inspire innovation and build knowledge, connections and collaborations.
About EACR:

The European Association for Cancer Research (EACR) is a non-profit membership association dedicated to the advancement of cancer research. We have been bringing cancer researchers together at our congress and conferences since 1968, and EACR 2022 is our 28th congress.
What is the EACR?
The EACR is a professional membership association and global community for those working and studying in cancer research, with more than 10,000 members worldwide. Our mission is "The advancement of cancer research for the public benefit: from basic research to prevention, treatment and care."
What does the EACR do?
We facilitate communication and collaboration within the cancer research community, provide a wide variety of services to our community of members, and organise scientific conferences of the highest quality. We also set out to raise the profile of cancer research in Europe and to make the case for sustained political and economic support.
How did the EACR begin?
The EACR was founded in 1968 by a group of researchers who wanted to enable communication among cancer researchers across the whole of Europe beyond national borders. Today, the EACR promotes communication and collaboration among a thriving membership community of more than 10,000 members across 100+ countries worldwide.