From April 8 - 13, TargetMol will attend the AACR (American Association for Cancer Research) Annual Meeting 2022 at Ernest N. Morial Convention Center, New Orleans, Louisiana.
We will be at booth 865.
We cordially invite you to visit our stand and meet us there. Our sales team would be glad to introduce our products and services to you.
See you there guys!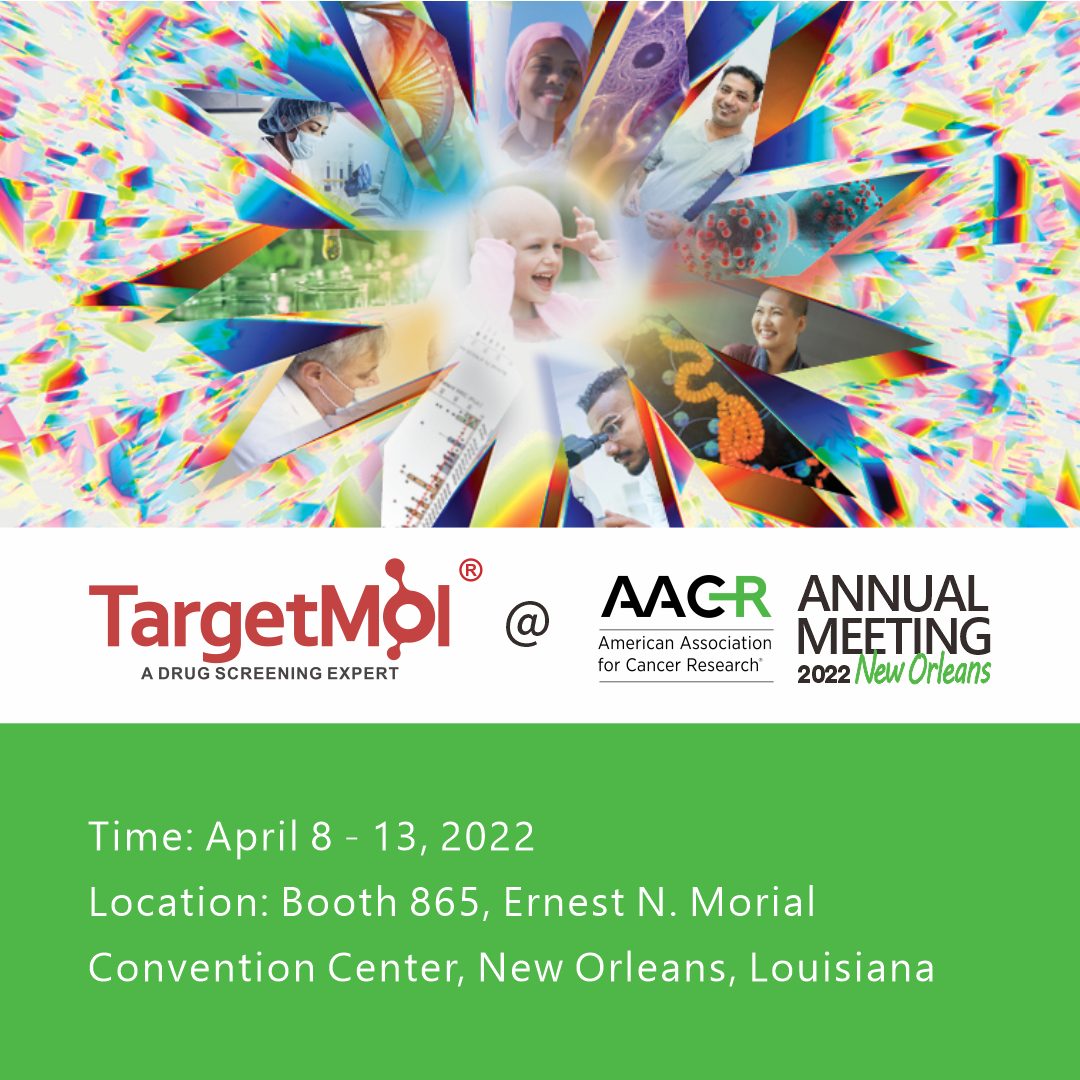 About the AACR:
The American Association for Cancer Research (AACR) is the first and largest cancer research organization dedicated to accelerating the conquest of cancer.
MISSION
The mission of the American Association for Cancer Research is to prevent and cure cancer through:
Research
Education
Communication
Collaboration
Science Policy and Advocacy
Funding for Cancer Research
Through its programs and services, the AACR fosters research in cancer and related biomedical science; accelerates the dissemination of new research findings among scientists and others dedicated to the conquest of cancer; promotes science education and training; and advances the understanding of cancer etiology, prevention, diagnosis, and treatment throughout the world.
About the AACR ANNUAL MEETING 2022
The AACR Annual Meeting is the focal point of the cancer research community, where scientists, clinicians, other health care professionals, survivors, patients, and advocates gather to share the latest advances in cancer science and medicine. From population science and prevention; to cancer biology, translational, and clinical studies; to survivorship and advocacy; the AACR Annual Meeting highlights the work of the best minds in cancer research from institutions all over the world.